Dabbles in photography now and then. Likes searching for movie trivias and scripts and jotting down her fave ones. Is in a happy, steady relationship with a physicist who doesn't know tumblr works. Has an on-going project to catalogue all her books by title, date bought, genre, author, even the fracking color of the covers (rain check on that). Likes making and reading lists. Can't tell a good joke when forced.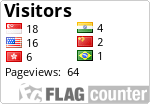 So I met Jeremy Renner at Manila Pen…and acted like a panicky idiot the whole time.
EVIDENCE na andito si Jeremy Renner sa Pinas, and staying at the Manila Pen. This lucky girl posted her pic with JR on her tumblr account just three hours ago.